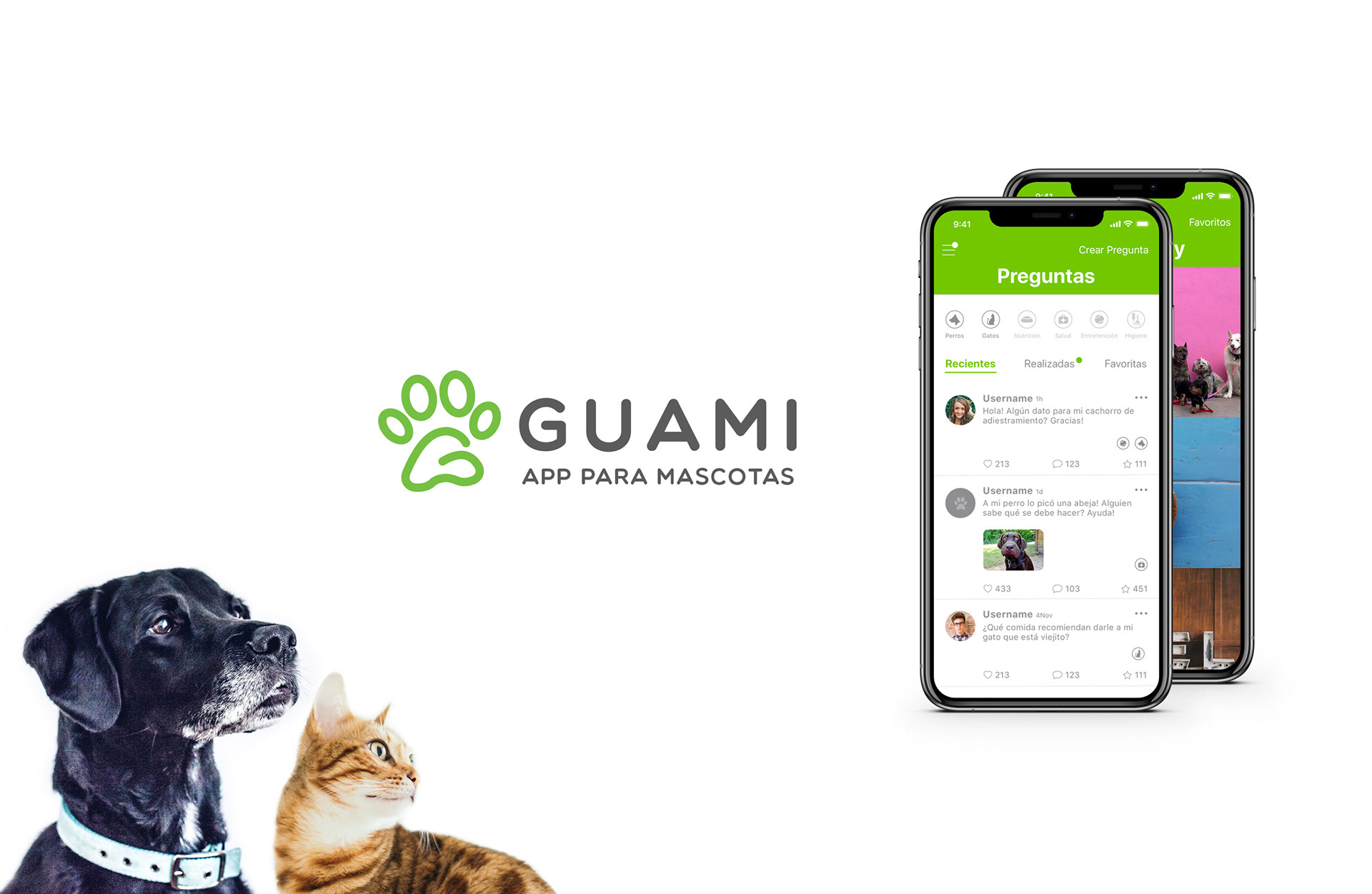 CLIENT

 Guami, ongoing side project in a multidisciplinary team
TOOLS

Sketch | InVision | Illustrator | Zeplin
ROLE

User Research | UX | UI
In Chile, 6 of 10 households have pets, being registered more than 65.000 according to the new law 21.020 in 2018. Pet owners generally have dogs and/or cats (95%), and there is no mobile application to facilitate dog and cat owners' life.
Guami is

an app for pet

owners

that aims to build a community

, have medical records, find pet-friendly places,

and

services where to buy pet's accessories, food, and more. All of this focused on 
promoting responsible pet ownership. 
UNDERSTANDING PET OWNERS IN CHILE
To

identify behavior patterns and pain points

, an online survey of 20 participants and an interview with 6 pet owners was conducted. From those results, 

Personas were created to keep in mind the potential users

, and to consider them when designing/developing the app.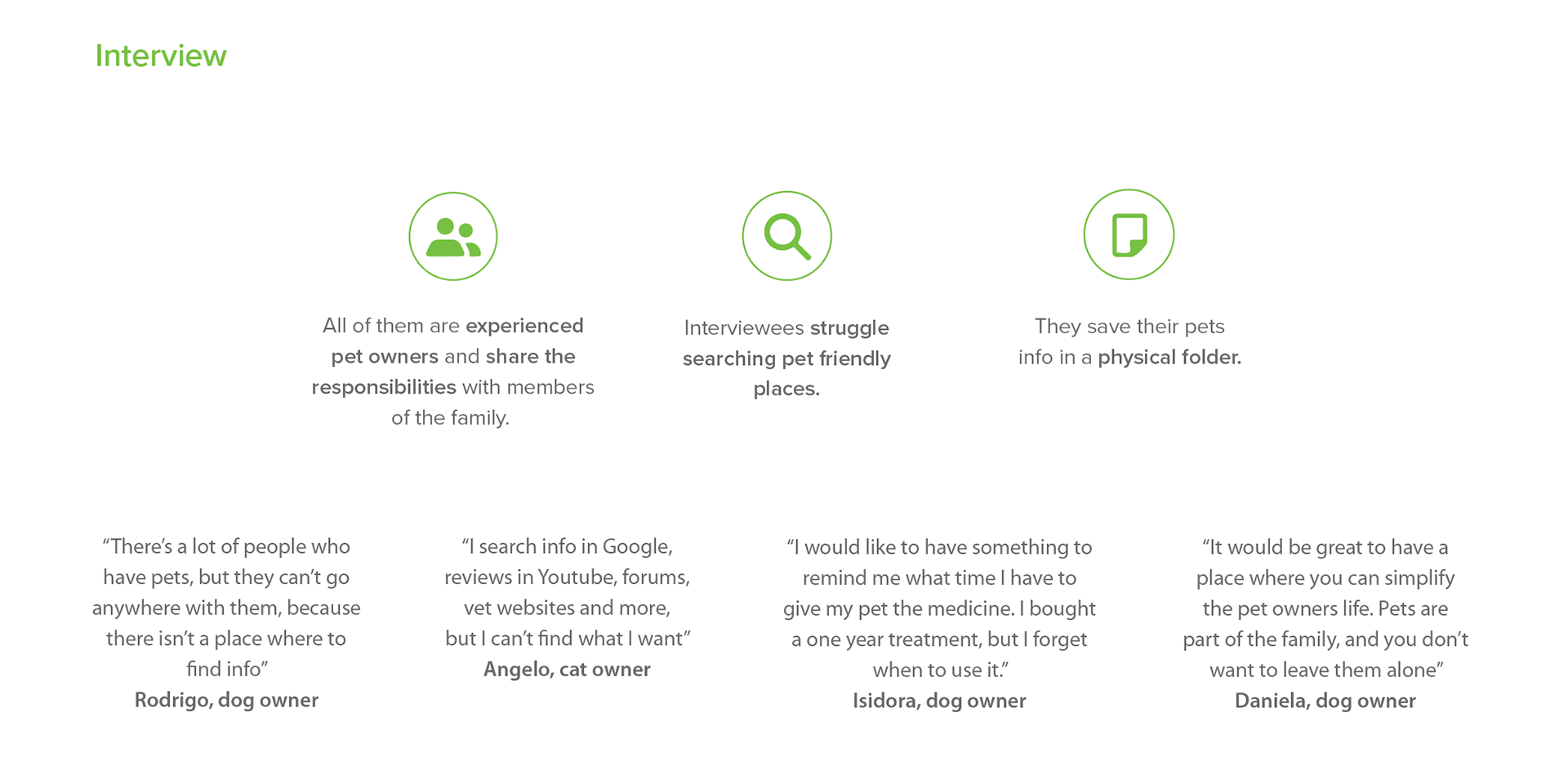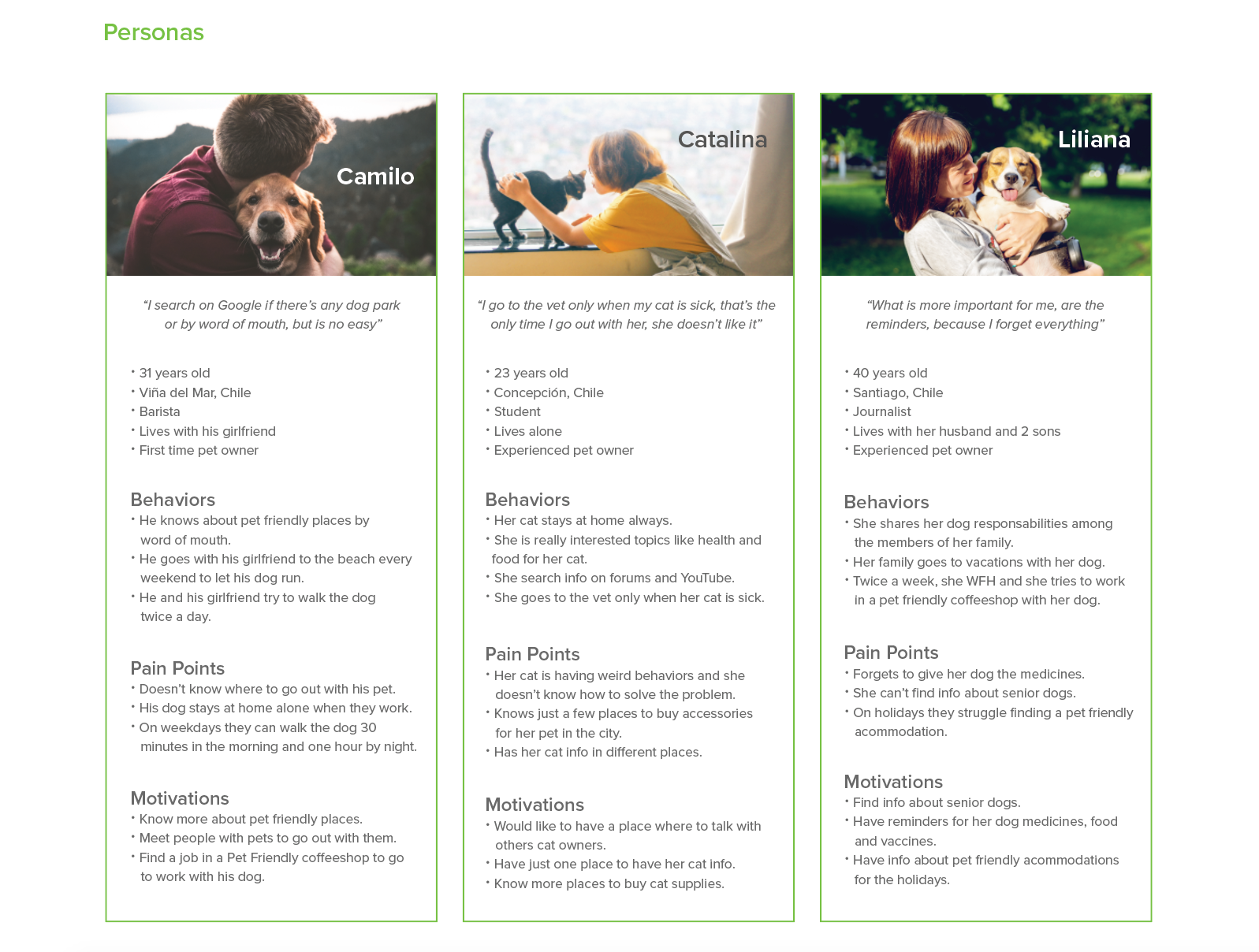 WHAT ABOUT OUR COMPETITORS?
While doing a competitive analysis 

in Chile, only three apps came up

, two of them being direct competitors with a focus only on dogs, but one of them did not launch. 

About other countries

, we could find some applications about pets that have one or more similar characteristics with Guami.

Most of them are oriented to walk and find pet-friendly places

. Below, some of the competitors.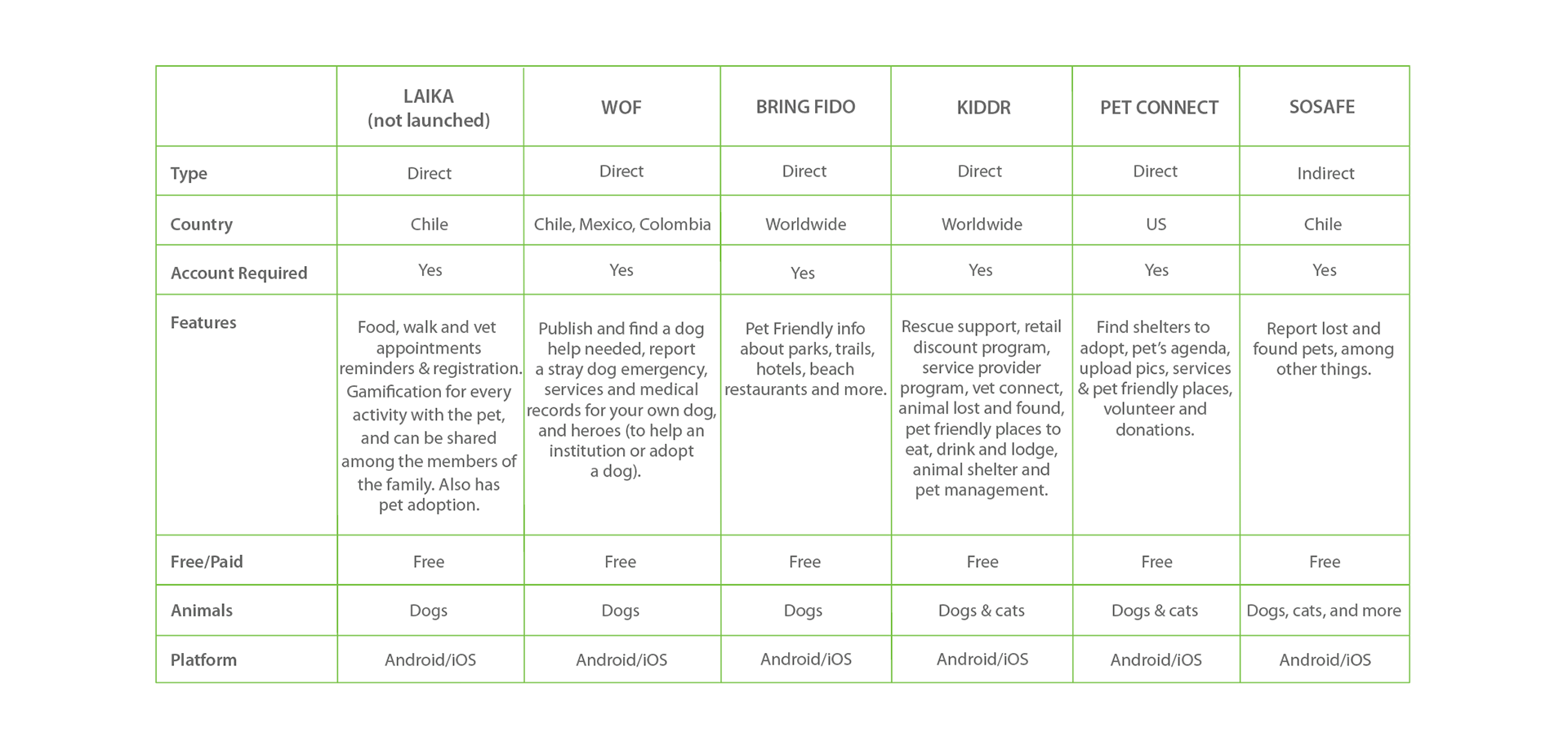 Because it is a project in progress, for now,

2 features that are already under development

, which are

 questions and pet-friendly places

,

will be shown

. In the future, other functions and flows will be shown, such as Services, My pets, and Log in.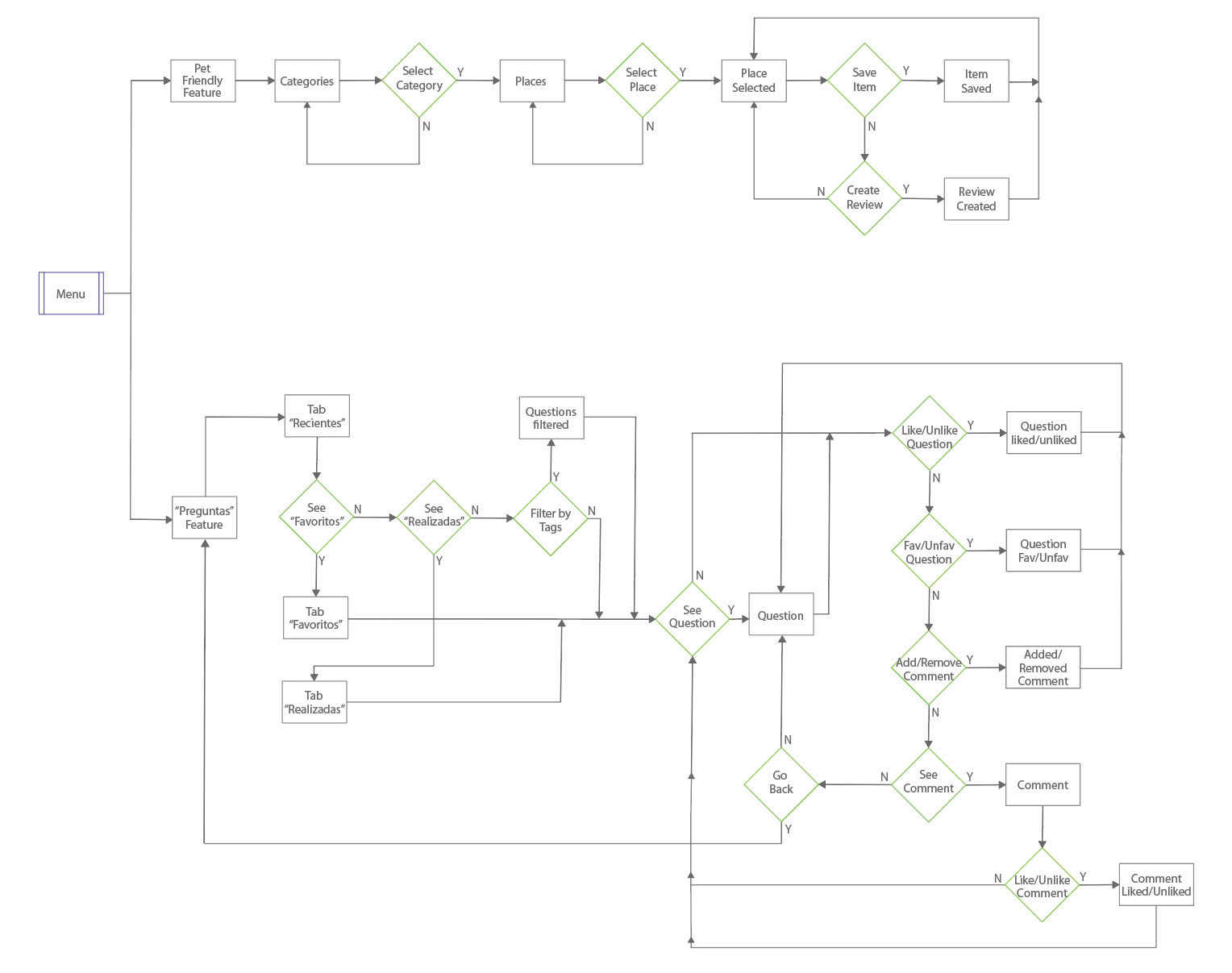 To begin the process of imagining how the app should look,

many sketches were created and iterated until we decided on the final proposal

with the team to start designing/developing. It was necessary to understand the flow to avoid user's confusion.
​​​​​​​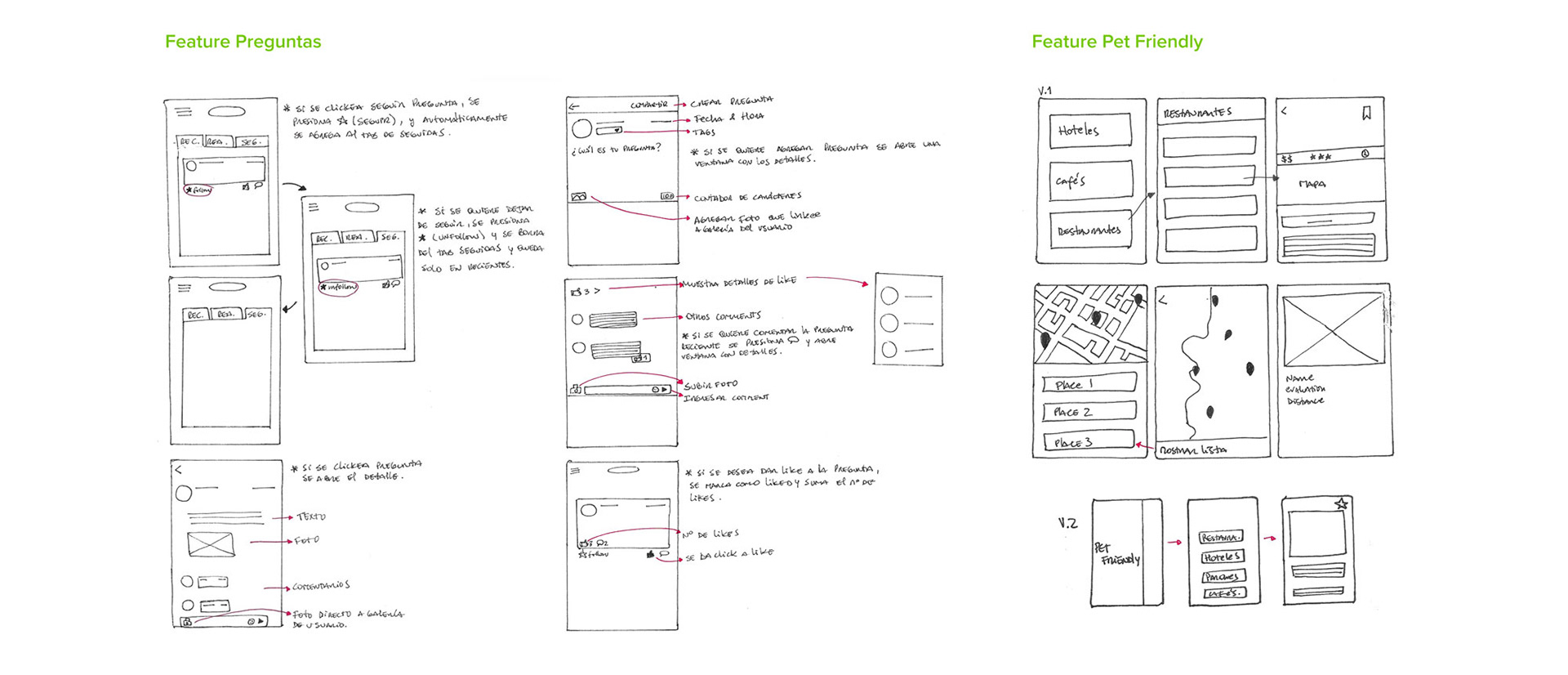 After deciding the final sketches,

low fidelity wireframes were created and improved several times

 until we decided that we had a MVP to start.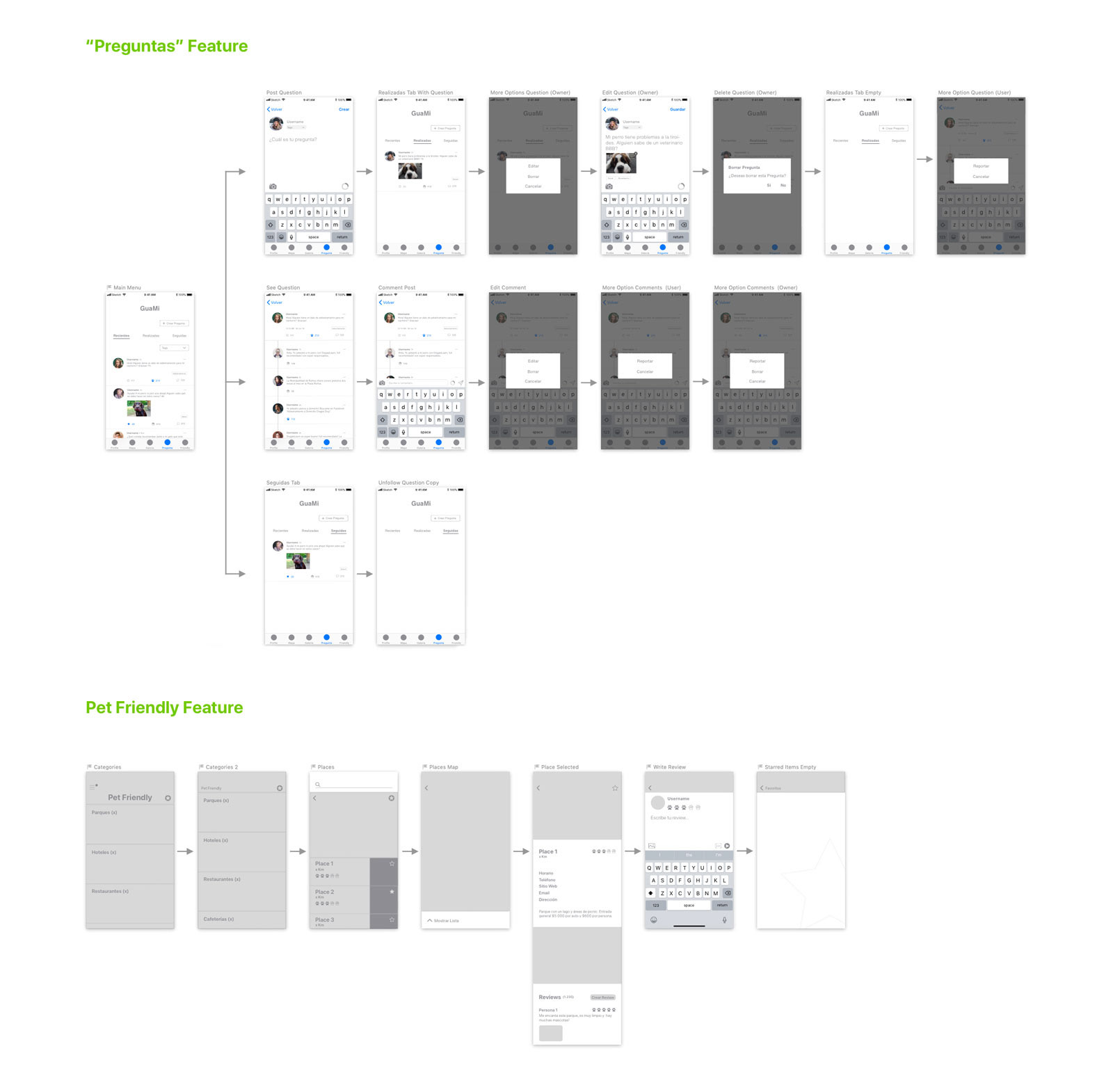 To know if users would understand the application,

two usability tests were made with 6 different users from Chile

, in a video call moderated with high fidelity wireframes. Both features were tested with a few tasks for each one, and pet-friendly places showed no problem for the user, just questions, which is the most complicated feature.
​​​​​​​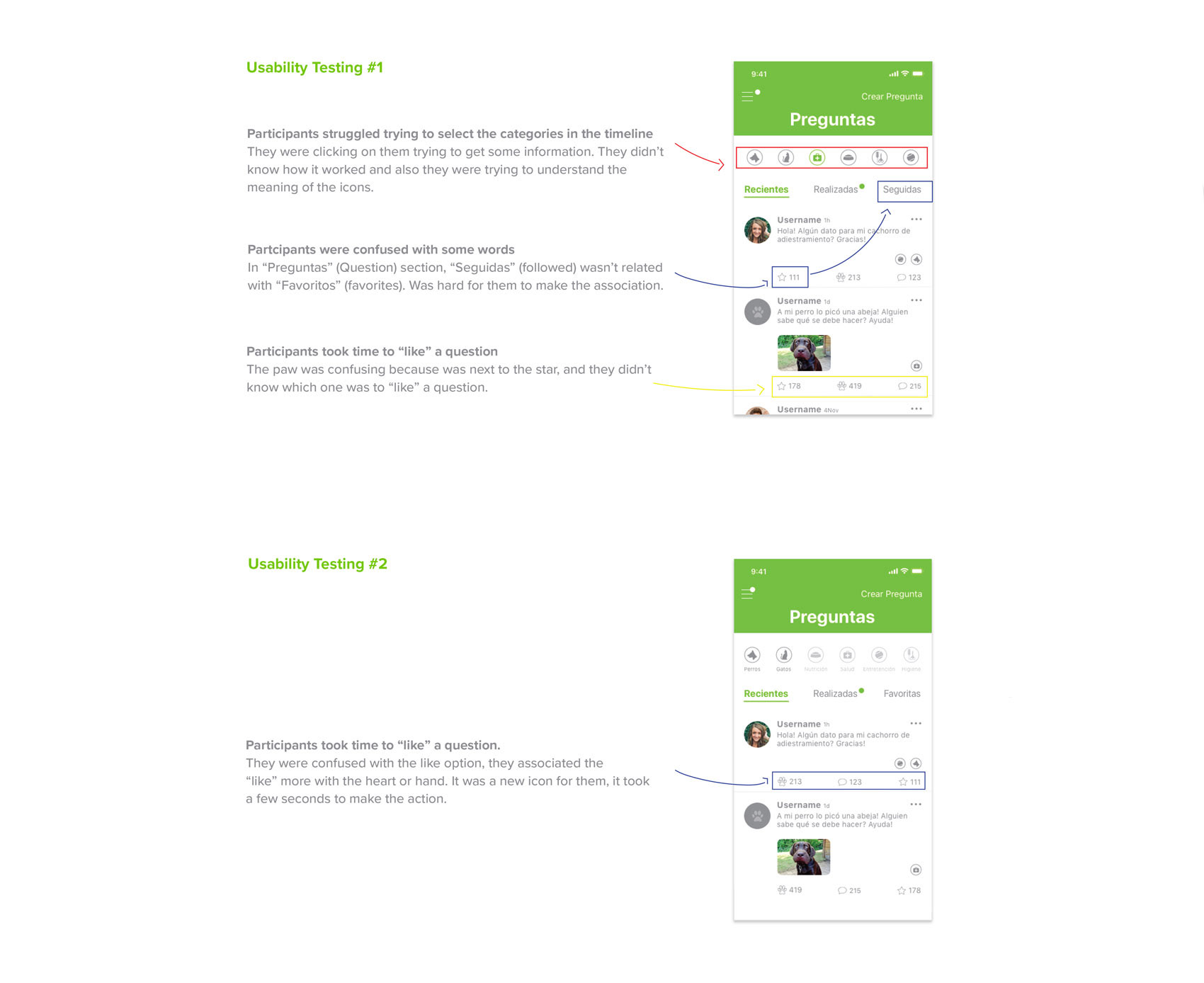 After the feedback, the hi-fi wireframes were fixed. T

he paw was changed to a heart

for the "like" action,

labels were added to the categories

, and

the word Seguidas

(followed)

was changed to Favoritas

(favorites). Also, the functionality of the categories was analyzed and shown differently, to guide the users better.
Working in a multidisciplinary team is very interesting,

you can learn more from other experiences,

and you can get feedback from your team. Also, because this is a project in progress,

more usability tests would be needed in the future

to verify if we are on the right track. We are very excited to see what the rest of the features would look like and how users would react to that!